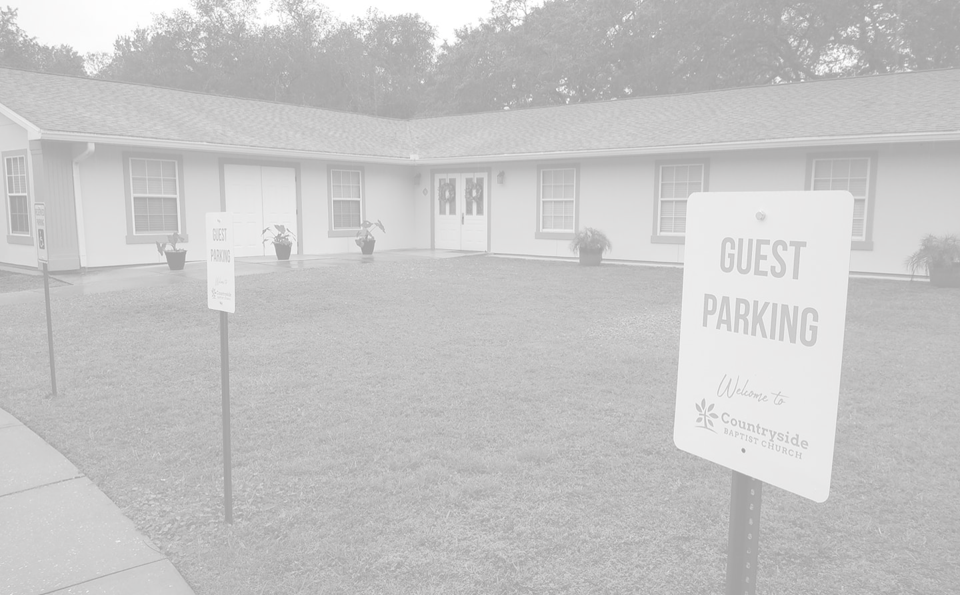 It can be scary walking into a church for your first time! However, we want you to know that you are welcome and that we are glad you decided to come. We want to make your first visit as comfortable as we can. Your first time at Countryside Baptist will be refreshing, friendly, and enjoyable for your whole family. We want you to experience inspiring music, helpful Bible teaching, friendly people, and a place where you feel welcome and at home.
What to expect as a guest…
As you enter the lobby, you will be greeted by a member of our Welcome Team. They are there to assist you with anything you might need. They will also give you a gift bag with some information about our church. Make yourself at home and take a few minutes to enjoy a complimentary cup of coffee before the service begins.
During the service, the pastor will ask you to fill out a connection card. Information is gathered from you so we can get to know you and your needs; feel free to share whatever information you are comfortable with.
(Don't worry, you will not be called out or embarrassed in any way during the service!)
Childcare (birth to fifth grade)

Nursery care is available during all of our services (except for the 8:30 AM Sunday worship service) for children u
p to three years old. Our nursery is clean and staffed by friendly, caring ladies. Click here to view our Nursery Guidelines and pre-register your child for nursery care.
During the 11:00 AM Sunday Morning Worship Service, children ages four and above
learn about God and the Bible in Children's Church.
Each nursery and children's volunteer has gone through a background check to ensure the safety of your children.
A member of the welcome team will be more than happy to direct you to nursery and kids check-in areas.
How Should I Dress?
There is no dress code at Countryside Baptist Church. While some people dress up, others attend in more casual attire; our main goal is that you would feel welcome and comfortable.
Am I Expected to Participate in the Offering?
No. We don't invite you to Countryside Baptist for your offering. We sincerely hope that you are blessed, encouraged, and spiritually helped by the service. Please don't feel any obligation to participate in the offering as a guest.