At Countryside, our goal is to help people take the next step God has for their life. From children to seniors, God has a purpose and a plan for every individual. No matter where you find yourself, let's find out what's next together!
A Relationship with Jesus
A relationship with Jesus is the beginning point of the Christian life. Our goal at Countryside is to make sure that everyone who comes has an opportunity to hear and respond to the life-changing message of the gospel. If you do not know for sure that you know Jesus as your Savior, you can learn more here.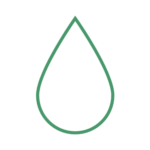 Baptism
Baptism is the first step of obedience for a new Christian. It identifies them with the death, burial, and resurrection of Jesus and allows them to make their decision for Christ public. If you have not been biblically baptized, this is your next step! Let Pastor know if you have not been baptized and would like more information.
Membership
Joining the church is a way to commit publicly to this local body and place yourself under the accountability of a group of believers. God's plan for believers is that they unite with one another and work together toward meeting needs and advancing His purposes. If you would like to join Countryside Baptist:
Sign up for our next "Discover Countryside Class" or
Talk to Pastor Mychael and receive a membership packet.
Learn more about Discover Countryside
here
.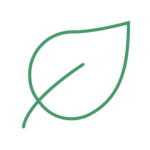 Discipleship
Being a disciple of Jesus is a lifelong process of following Him fully! On Wednesday nights at 7:00 PM, we have the opportunity for every believer to grow in discipleship!
For new believers: You will be paired with a discipleship coach who will mentor you one-on-one, helping you become grounded in the Christian faith through the 14 week Continue discipleship course.
For those who have completed the Continue course, there are opportunities for continual discipleship through interactive Bible studies and classes.
If you would like to become grounded in the faith or would like more information, send us an email at discipleship@countrysidebaptist.com. If you have already graduated from the Continue course, make plans to attend one of the ongoing classes and Bible studies.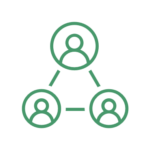 Connection Groups
On Sunday mornings at 10:00 AM, join with your age / life stage group for mutual encouragement, connection, and growth centered around God's Word! Groups are available for:
Children
Teens
Young Adults (20s-30s)
Adults (40s+)
As the church grows, new groups will be added! In addition to meeting on Sunday mornings, Connection Groups will be meeting each quarter for fellowships and activities.
If you are not already enrolled in a group,
call or email us
and your group leader will reach out to you.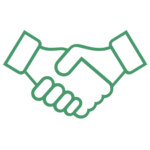 Ministry Involvement
When you accepted Christ, you were given a giftedness to serve God in a unique way. God's plan for every believer is for them to use their gifts and talents to meet specific needs in the church family. If you do not know your gift, take a Spiritual Gifts Test which we can provide for you. If you would like to get involved in a ministry here at Countryside, ask Pastor Mychael for a Ministry Involvement Form, fill it out, and a ministry team leader will reach out to you.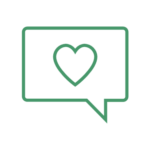 Sharing Your Faith
Here at Countryside Baptist, we reach out into our community sharing our faith in a variety of ways including:
Preaching the gospel
Follow-up with 1st time guests
Special events at the church
Participating in community events
Direct mail to our neighbors
Good works of service within the community
Neighborhood outreach to homes
Personal, individual witnessing
Inviting friends, relatives, co-workers, and neighbors
Orlando Union Rescue Mission & Spring Hills Assisted Living
Worldwide Missions (support, prayer, trips)
We invite you to join us in any of these opportunities as we do our part both as a church and as individuals to reach the world with the gospel of Jesus. If you would like to know about upcoming outreach opportunities or classes about sharing your faith,
call or email us
.